Why Iceland Is the Dream Vacation Spot
There are only a few countries in the world that would qualify as heaven on earth. Iceland, with its majestic lakes and spell-binding sceneries is definitely a leading contender for that title. It's a country that is known throughout the world for its grandiose landscapes that lend an insight into its Viking past. If you end up choosing it as your next vacation destination, you can rest assured about never finding yourself out of ideas for things to do in Iceland.
There's something for everyone. There are active volcanoes that perfectly compliment the natural spas. Its restaurants, cafes and breweries are famous throughout Europe. Its national parks are littered with unexplored caves, lively wildlife and inactive glaciers.
So, here are some of the highlights that make Iceland such a wonderful place to visit.
Hornstrandir Nature Reserve
This is a slice of nature that feels straight out of a JRR Tolkien book. In a way, the Hornstrandir Nature Reserve represents the best that Iceland has to offer. The terrain is even spread out and contains cliffs, waterfalls and mountains that will leave you mesmerized. Each year, thousands of tourists make their way to the famous reserve to not only have a wonderful hike throughout these parts, but also marvel at its beauty.
The Reserve is located in one of the more remote parts of the country, so it increases your chances of running into some Arctic foxes on a mountain slope or seeing a seal enjoying the sun near a lake.

The Tectonic Plates
Most people in the world only hear about tectonic plates on the news when there's been an earthquake. However, in Iceland, you have the unique opportunity to actually look at these plates in their dormant form.
The tectonic plates that you can see during your Icelandic visit sit on the Pingvellir Plain. These are the plates that separate Europe and North America. What's so interesting about these plates is that they're responsible for almost all the lakes and rivers that exist in Northern Europe.
Experts claim that these are some of the oldest tectonic plates in existence. When you visit Iceland, this is definitely one of the must-go places.
Vestrahorn Mountain
Once you get to this mountain you'll feel as if you've reached a scene from a sci-fi movie. It has serenity and majesty that is out of this world. However, it is real and definitely a location that you should include on your list of places to visit when you visit Iceland. Imagine being able to sit on the shores of a gentle and quiet lake while enjoying one of the most stunning views that Iceland has to offer.
The mountain itself is 454 meters tall. The best part about the mountain is that it's located on a fairly rural landscape. Depending on what time of the year you decide to go, you may find next to no one else there. If you're someone with a passion for photography, you won't find a better location then this one.
A word of advice: it can get really cold during the winters, so make sure you have the adequate equipment and clothes if you are visiting in the cold months. The best time to visit would probably be during the spring or late summers.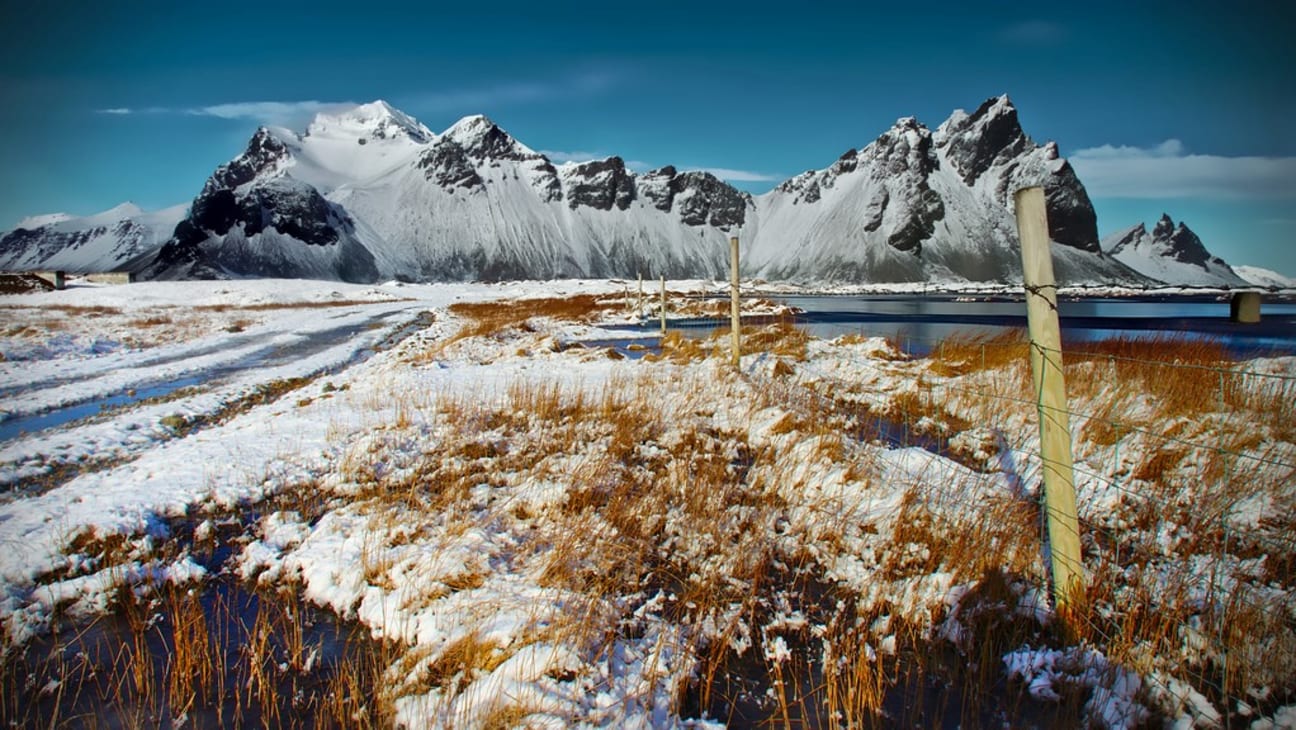 Landmannalaugar
If you're someone that enjoys a nice hike through valleys that leave you awe-struck for hours, then the Landmannalaugar is the location for you. It's an ancient hiking trail that has almost anything you would want from a dream hike location. The multicolored mountains, the hot and relaxing springs, the lakes as well as exquisite wild life and birds, are sure to leave you feeling satisfied with your hike.
The mountains are covered by a unique mineral better known as Rhyolite. It creates plashes of different colors that are guaranteed to please the eyes of all those that pass through them. Another feature of this hiking trail is Laugavegurinn, the mystical lake that has been mentioned in ancient Viking folklore.
The total hole is 34 mile long, so make sure you have all the right equipment with you for the long but ultimately satisfying trip.
Hallgrimskirkja
If you're someone that's fascinated by the terrific Viking history of Iceland, then this is a must-visit place for you. It also has the famous white concrete church built by Gudjon Samuelson. The sight of a church on top of the lush green mountains make for an incredible sight.
You will get to see the entire capital from the viewing platforms. It will allow you to appreciate this masterpiece of construction and architecture.
Blue Lagoon
This is by far the most famous tourist spot in Iceland. There have been multiple TV shows and movies that have shown this heavenly sight. Its remarkable turquoise shade as well as heated water makes it a perfect place to relax and enjoy on your own.
There are reports that the water of the lake is rich in silica which has been known for its healing properties.
Think of the Blue Lagoon as a natural luxury spa that is absolutely free and additionally, has a surrounding view to behold.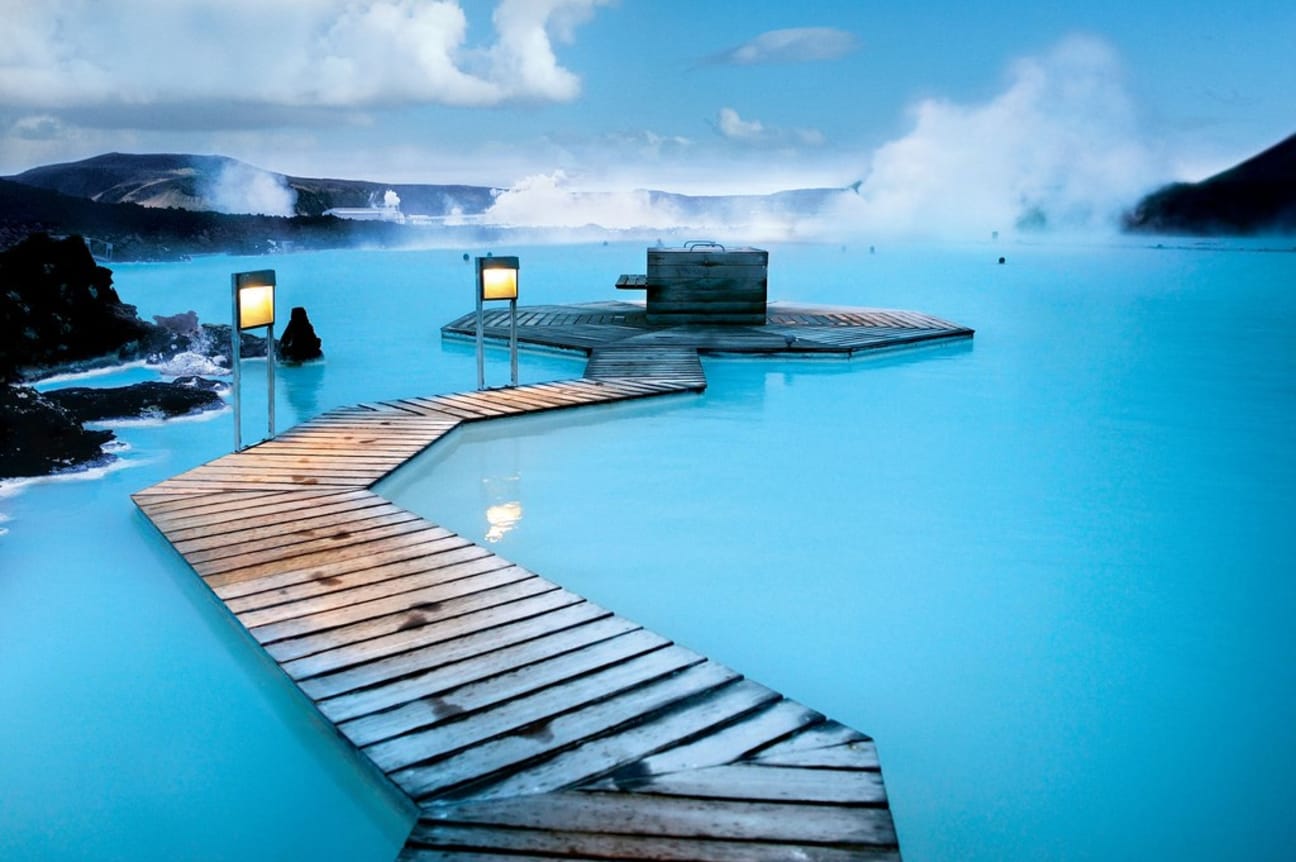 Viking World
The Vikings were one of the most influential civilizations to have ever existed. They feature heavily in the history of Europe and helped lay the foundations of modern day Europe, through their voyages to far off islands that constitute modern-day Scandinavia.
If you're ever in Iceland, you need to visit the Viking museum to get a gist of their accomplishments. You'll have the chance to look at actual Viking ships as well as a number of items that have survived the test of time.
The Northern Lights
They're a natural phenomenon that has become one of the top tourist attractions in the world. They're known locally in Iceland as Aurora Borealis. It's one thing to see them in TV shows or movies and observing them in real life. It's a truly captivating sight that will stay with you for a very long time