Top 10 Best Backpacking Destinations for the Ultimate Experience
You intend to do traveling, especially backpacking around the world. The idea seems interesting due to you can explore more and move easily from one place to another. The traveler decides to try this kind of trip to obtain some benefits. For example, they do not need much money for unnecessary that will drain the money in their pocket. As an alternative, the traveler relies on adequate accommodation and necessities. The focus will be enjoying the trip, not hassling with anything unrelated. Therefore, you experience more directly on the destinations.
For starters, you need to find the best backpacking destinations. Backpacking is an exciting idea, but you cannot forget the risk. Visiting some places or countries without enough preparation will increase your severity. In that case, you may check some recommendations in the following list. Keep in mind that backpacking does not stay too long in the first place. You should pick the destination by country or region then explore several tourist attractions to gain more experience.
1. Iceland
When looking for the best backpacking destinations, you often think about countries in South America and Asia. Those continents have some exciting places to explore, and the cost is relatively affordable, even cheap. You put aside such thought for a moment because of Iceland. This country is located in the north of Europe and part of the Nordic. It has tourist destinations related to nature, such as the beach, volcano, forest, and lake.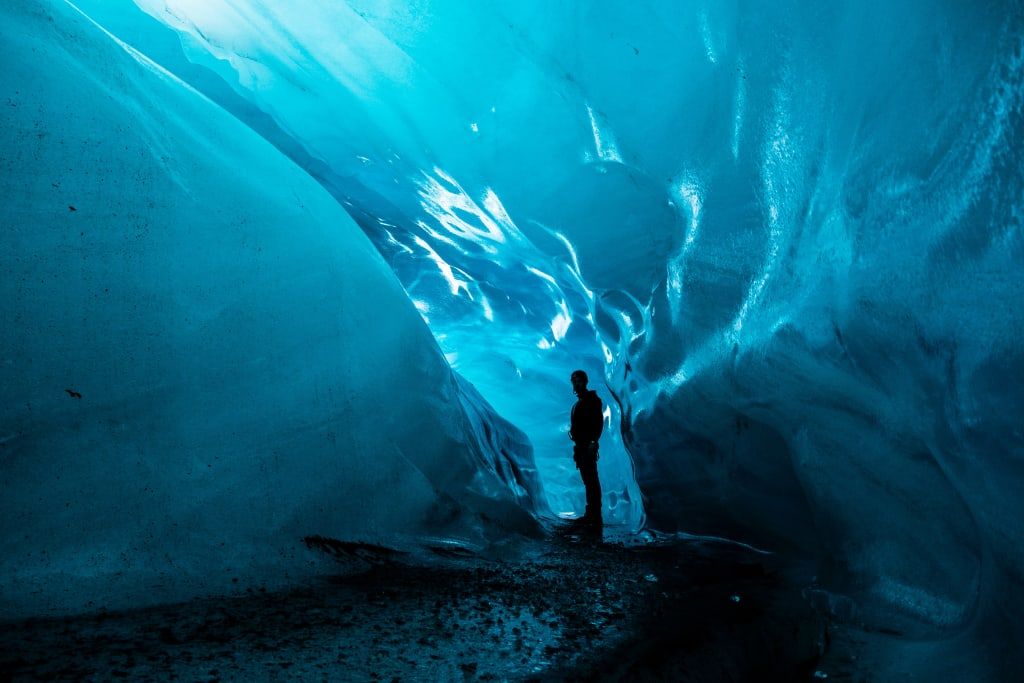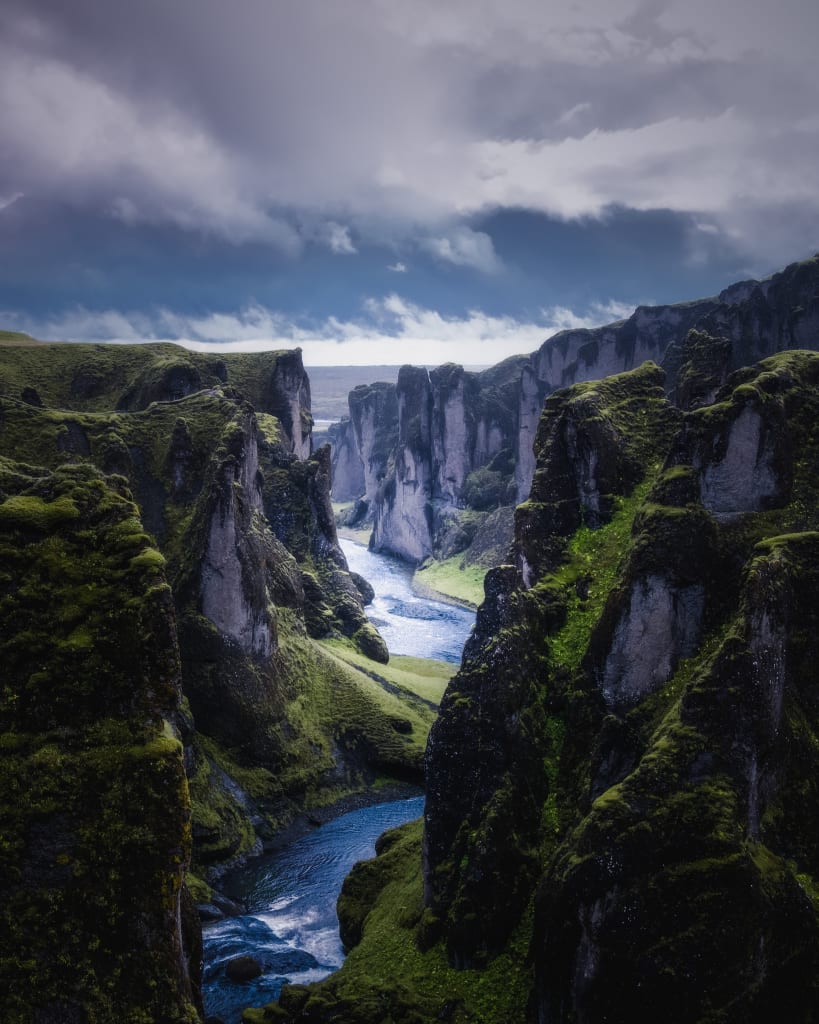 Most foreigners also visit Iceland to experience aurora in the arctic region. It also has another name as polar lights due to it only happens in the high latitude region. You may visit the northern area in Iceland and wait until this event appears. In general, aurora occurs after the light receives disturbance from a high magnetic field. The more you go to the polar area, this kind of sight is common. Therefore, people usually choose Iceland or other countries in the Nordic area for such a purpose.
As one of the best backpacking destinations, Iceland also provides several destinations with beautiful scenery. You can enjoy the mountain and volcanoes. This activity is very suitable for people who like nature to get fresh air. Moreover, the country has an interesting culture that tourists should enjoy while in some cities. Those are what you will get when visiting Iceland and exploring its nature.
2. Finland
Next, you may pick Finland as the best backpacking destination. This country has its own charm, and many people want to experience it on the spot. Visiting Finland is not much issue due to many countries around Europe have direct flight schedules. Moreover, your destinations will be Helsinki, the northern lights, old cities, the Arctic Circle, and more villages.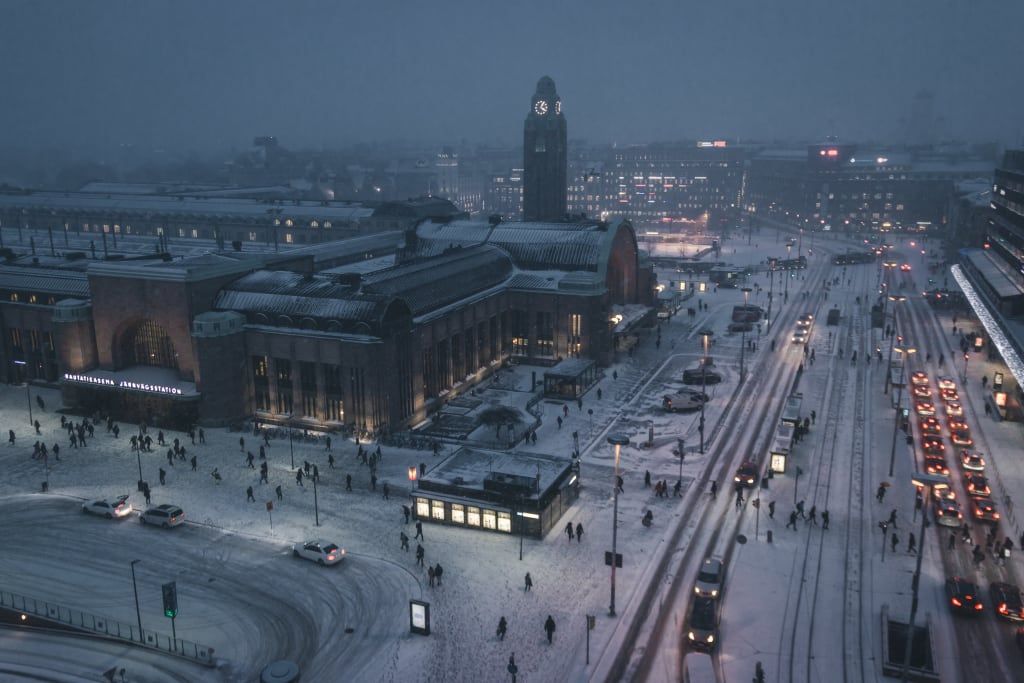 Most people will raise their objection when adding Finland to this list. They think backpacking should be less cost even the cheapest thing at all. Of course, such perspective is justified after you see tourists do not care much about their clothes and belongings. However, you should understand that the essence of backpacking is simplicity and freedom from unnecessary things. You can still implement this principle after arriving in Finland. In fact, this country is the best starting point before you experience more places from around the world. Tourists will not have an issue regarding safety.
The journey starts from the capital, Helsinki. In general, the atmosphere is much similar when comparing with some cities in the northern regions, particularly the Nordic area. Finland, Sweden, Norway, and Iceland have the same root of history and culture. In the capital, you may go around and visit several iconic buildings and spots. After that, you start to visit the nearby market square or Kauppatori.
If you do not have much time, visit the Arctic Circle and explore its area. Nature is vast, and you may prepare the gear. Some people will use this spot for conducting the sport. While in Finland, you cannot forget the northern lights. Another name is aurora, or polar light. It happens in the polar region within the high altitude. The light receives distortion from the high magnetic field. You will see the blue or green ambiance with a dark sky as the background. This one is the rare experience you must treasure in life.
3. Thailand
The best backpacking destinations will include Thailand, especially Phuket, Pattaya, and Bangkok. Most tourists choose them, and travelers with their backpacks are easy to find. This country provides many attractions such as the palace, temples, national parks, beach, mountain, museum, local market, and nightlife. In fact, you can find almost many things when visiting Thailand. Of course, you need more time to enjoy those destinations one by one.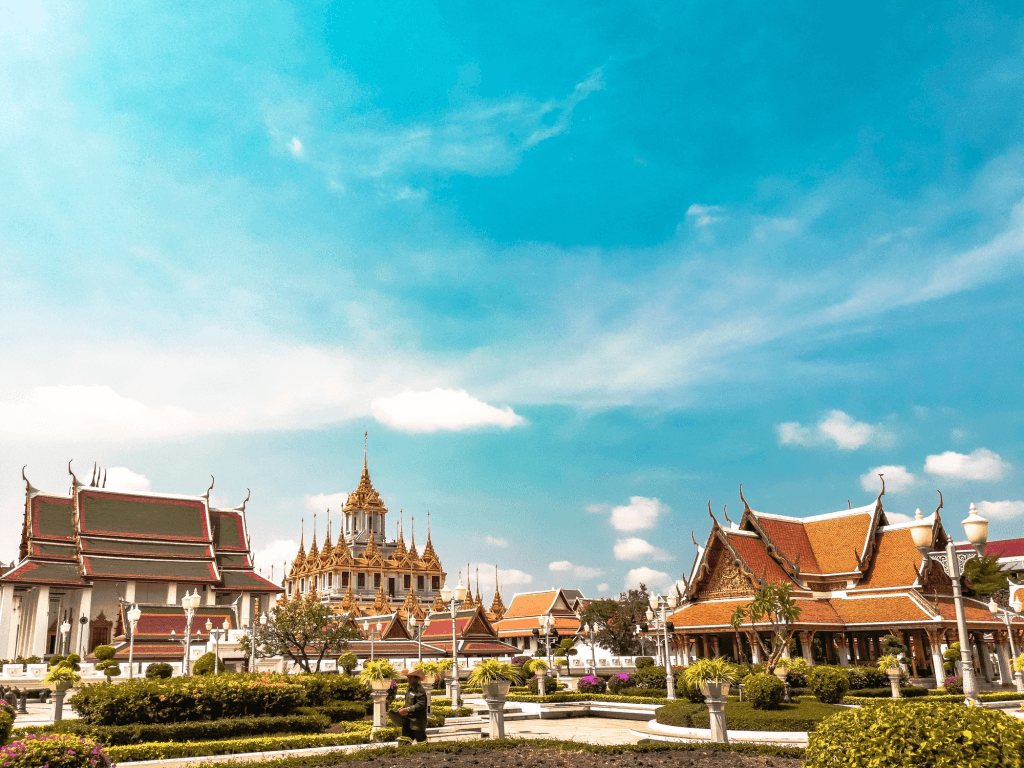 Before going to this country, you need to make a plan. It starts from knowing the location, language, essential culture, accommodation, regulations, and safety. When backpacking, you have advantages such as less cost and more versatility regarding accommodation. In Phuket and Pattaya, many tourists find some hotels and villas with lower prices. Moreover, finding food and more supplies is easy. On the other side, you must understand that this kind of place also brings such risk. Local law enforcers will provide support to ensure safety. As long as you do not cross the line, there is nothing to worry about visiting Thailand. In fact, many places will bring your more excitement and happiness.
As one of the best backpacking destinations, you may start from the popular tourist attractions. The capital, Bangkok, has several interesting spots, buildings, and places. You visit the grand palace as the resident of the king. After that, explore some local temples and comparing with others. You understand that this country has many temple-like destinations from the old era. The next destination should be Phuket, Pattaya, or both. You may pick both when having much time in your schedule. They provide attractions such as the beach, forest, national park, local museum, event, and some sports. You can do many things in Thailand. Staying longer is not an issue, and some tourists even live for several years. They enjoy this country and the right choice for backpacking.
4. Cambodia
Most travelers visit Thailand as the main destination because this country is popular for backpackers. After some explorations, they want something more challenging and look for several neighbor countries. For the next trip, they choose Cambodia as one of the best backpacking destinations. When discussing this country, your journey starts from Angkor Wat that is built in 802 AD as the oldest temple. You do not complete your journey in Cambodia without visiting this place. Therefore, it is the first place you must go after arriving.
As you know, backpackers have flexibility regarding schedule, cost, and travel itinerary. They visit not just one place but several destinations for one trip. It means they need more attractions while in Cambodia. In that case, the place can extend into some interesting spots in the capital, Phnom Penh. You may find the same atmosphere while you are in Bangkok. The city still has many developments in the latest years after receiving more investors. Some tourists take time to enjoy the national museum, temple, and some old buildings. After taking experience from the capital, you start visiting local beaches. You will enjoy the beautiful scenery and peaceful atmosphere. Comparing with Thailand, fewer tourists visit Cambodia. Most of them are backpackers who want more challenges and experience. They decide to move to this country due to the beach is more affordable and less noisy.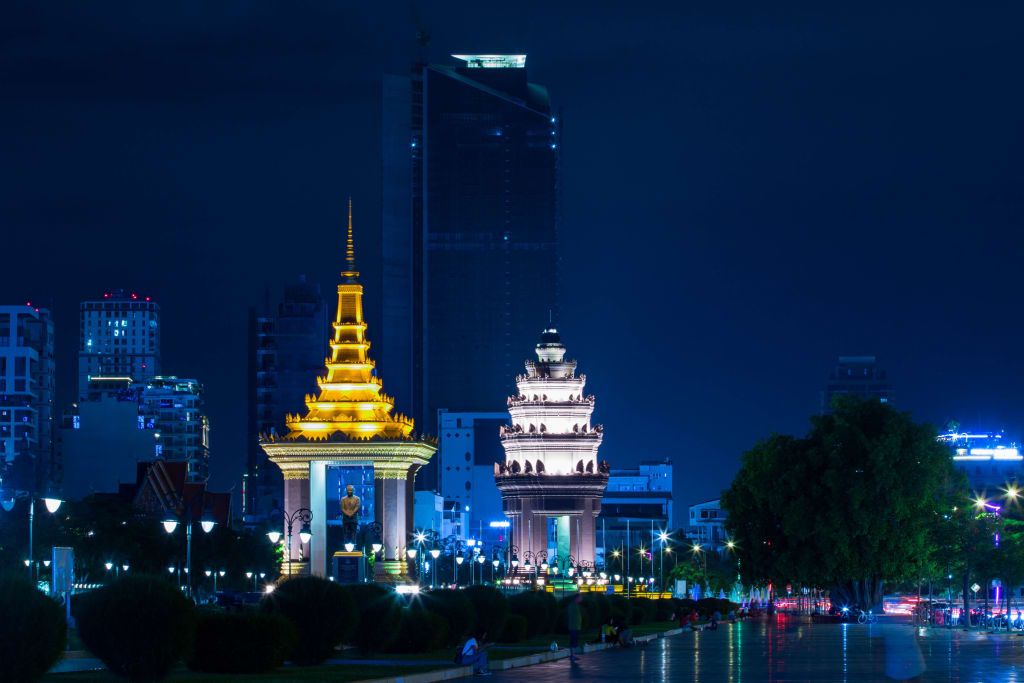 Before taking a trip to Cambodia, you need some preparation. Firstly, check the weather and season to avoid extreme humidity and rains. In general, you can pick between April and June even up to august for your traveling. After that, check accommodation and insurance for preventive measures. Cambodia is a peaceful country, and the citizens receive the foreigners without issue.
On the other hand, you are still put on guard and avoid the unnecessary situation. The last thing to consider is enough money to cover expenses. Even though the cost is much affordable, you should check the latest info to make an estimation.
5. Estonia
You feel unease with a busy day in the city. Taking time for a holiday seems to be the best choice. Instead of the usual trip, backpacking will bring more exciting experiences and interesting virtue. You may find something that only people in the street can recognize. For a beginner, backpacking sounds quite challenging and exhausted. He or she can avoid such an issue after choosing the right destination. Due to its flexibility, you just start from one country and move around to go to several attractions. One of the best backpacking destinations for such a purpose is Estonia.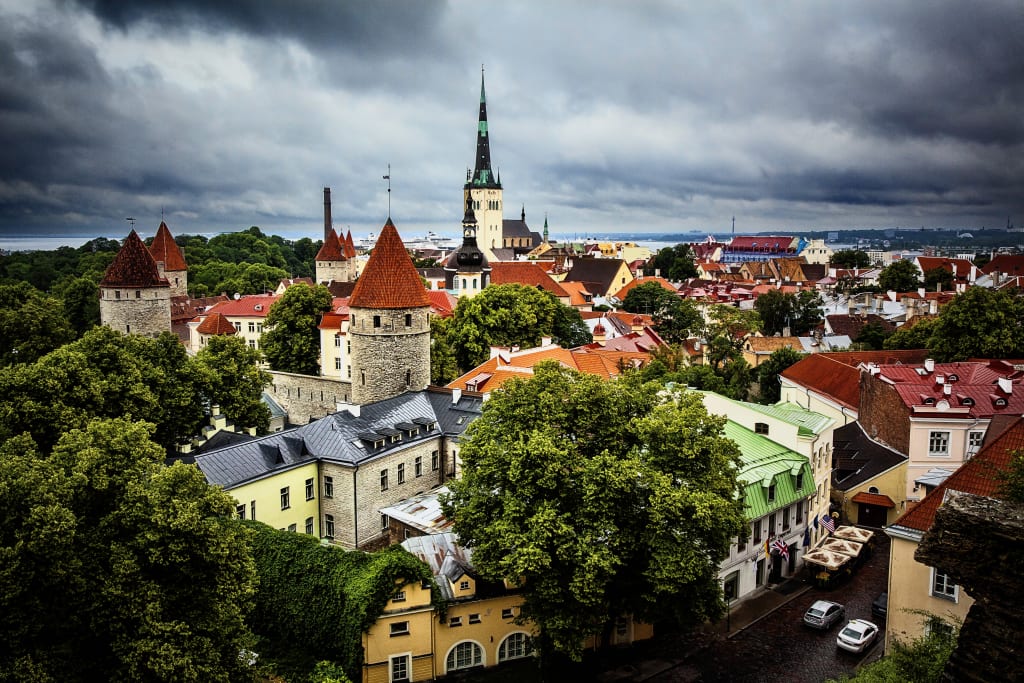 This country may look simple from the outside, but you should realize that several places are interesting. Some old castles and cities are still preserved today. Moreover, you feel the atmosphere that is different from other major cities in Europe. Estonia is a relatively small country that receives vast growth after the downfall of the soviet. Today, this country becomes popular as a destination for tech investors and companies.
When you are in Estonia, the first place to visit is the capital, Tallinn. It has an old town that contains several buildings, churches, and stores from hundred years ago. When entering this place, you feel the exciting moment to be in the old European era. Government still preserves the entire area to maintain the originality. For more culture and history, you should consider visiting the national museum.
From Tallinn, you continue the trip to visit Parnu. This city is located at the harbor and becomes the trading post in the old day. This destination provides several attractions related to the beach and sea. Mostly, people will enjoy sunbathing, fishing, cruising, and many other activities. The good news is you do not need to spend much as the cost is relatively affordable. The next visit will be Matsalu national park. This place offers natural scenery, forest, and landscape, including the animal. You may enjoy the fresh air after exploring those cities in Estonia.
6. Indonesia
Another country in Southeast Asia that belongs to the best backpacking destinations is Indonesia. If you experience visiting Thailand, Indonesia should be the next destination. The vibe is quite similar in that you do not have too much worry when visiting for the first time. Most backpackers will start from Bali as the top tourist attraction in this country. This island has many interesting spots such as beaches, mountains, villages, local markets, art museums, and merchandise stores. Many foreigners also live in this area, even becoming part of local citizens.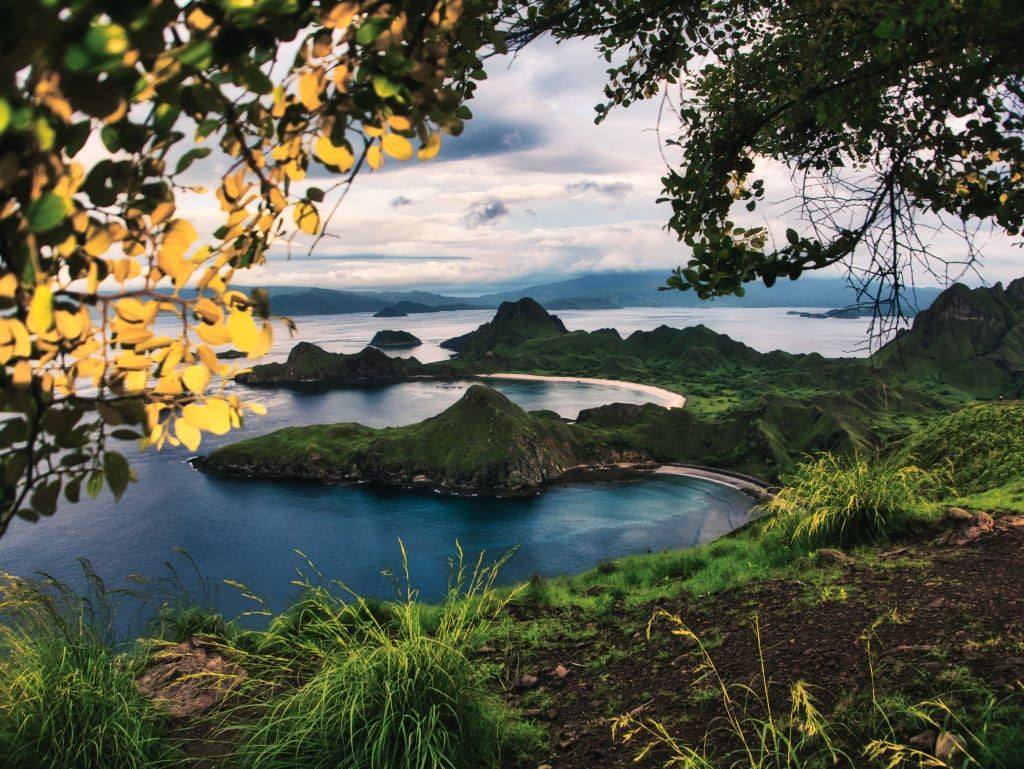 As a backpacker, you may not satisfy with only one place. In that case, the trip goes to the west or east. If picking the east, you will find some destinations that look similar to Bali but less crowded. Most tourists choose them when they intend to stay in a peaceful condition. Moreover, the accommodation is less expensive, and you may stay longer. When visiting the west, you will be on the java island. Many tourist attractions are available even small regency is worth look.
7. New Zealand
Does your backpacking want to enjoy nature more? Especially something related to beach, sea, and water. For such a purpose, you should pick New Zealand as the best backpacking destinations. This country is located in the Pacific Ocean that has many natural treasures. Some islands contain many sea creatures that live without outer disturbance.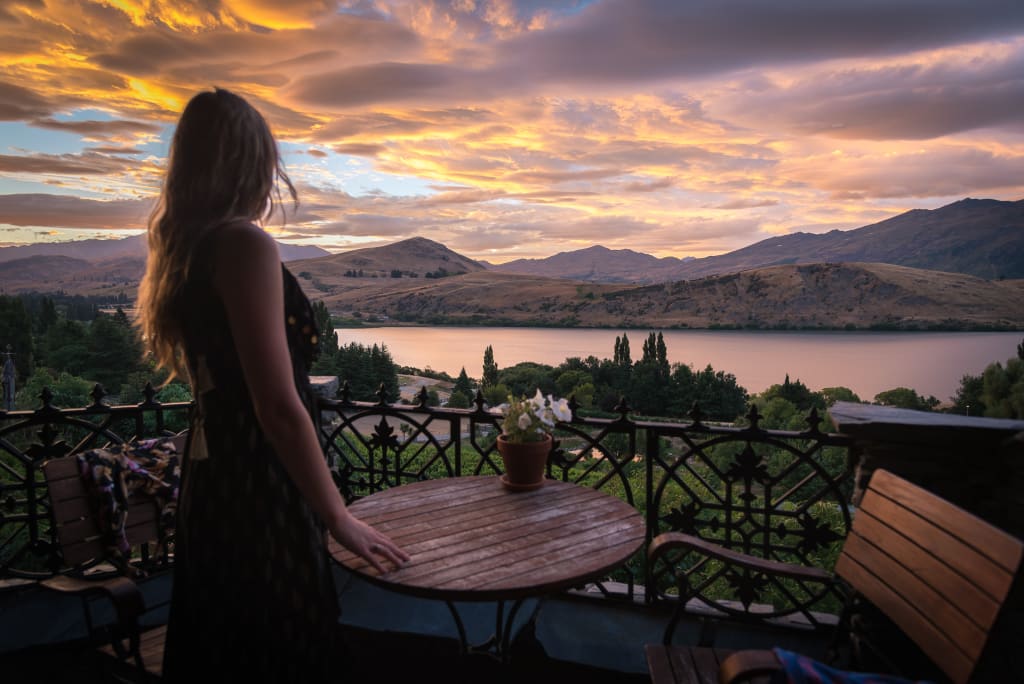 The first visit starts from the capital, Queenstown. This city has a lake that becomes the main attraction for tourists. Before starting at that place, you need to take time and enjoy the atmosphere of the city. After that, the lake provides some activities that bring more interesting experiences. Some spots in this city have a considerable height to do gliding.
Fiordland national park will be the next destination. The place has a vast forest and a small lake. Most backpackers try to explore every spot, including doing minor climbing mountains. Next, bay of islands provides the best environment to enjoy the aquatic exploration. This place becomes the conserved area where you find many marine creatures. As an alternative, the Coromandel peninsula also can show the same atmosphere. On the other hand, this place is more peaceful for the temporary retreat. Due to most destinations are nature-based location, backpackers have more advantages when visiting this country. They can go without much hassle, and the accommodation has an affordable price.
8. Mexico
Mexico is one of the best backpacking destinations since a long time ago. People who live in North America will choose this country when traveling. You can find many interesting attractions such as the old town, museum, cultural and art places, beaches, canyon, and underwater scenery. You do not need to worry about the language as tourists can use English.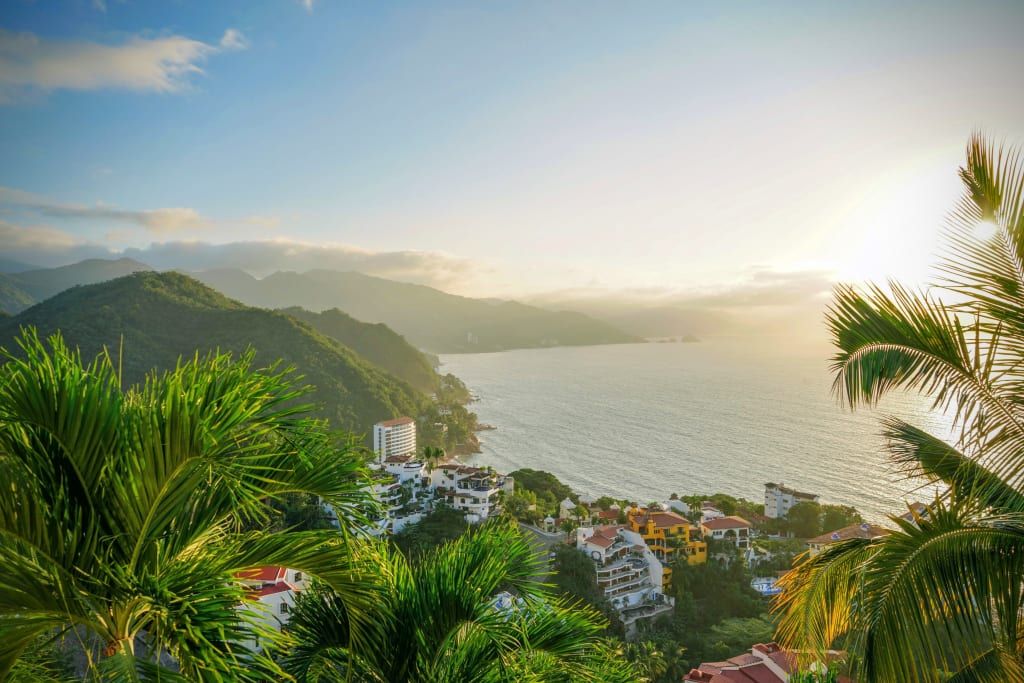 Mexico City is the first destination after arriving in this country. As a capital, you see several things that may catch sight. While in this city, you may go around and visit some iconic places. More importantly, try to enjoy the food, and Mexico is known for its cuisines. Next, you choose Cancun and Puerto Vallarta.  Both have main attractions related to beach and water-based activities. In general, you may enjoy walking on the beach that has smooth sands. During the holiday season, canon is very crowded. In that case, you should visit another option, Puerto Vallarta. The scenery is beautiful with endless sunshine that becomes the perfect place for sunbathing.
While backpacking, you need something that ignites the adrenalin. You should visit the copper canyon. This place provides flawless scenery that creates a significant sight. The challenge comes from the way you approach the canyon. Of course, the area also includes some protective measures, but the experience is worth your life.
Chichen Itza is also popular among many backpackers. They can see the Mayan metropolis as the place that still stands since ancient times. In fact, it is the topmost archaeological site that people visit the most. If you still have time in Mexico, Morelia becomes the next destination. The main attraction in the place includes Plaza de Armas and some grand buildings since the colonial era. As one of the best backpacking destinations, Mexico still has more places that you can visit as a backpacker easily.
9. Japan
Some people declare japan as one of the best backpacking destinations. As you know, everything about backpackers is not about cheap travel. The capital, Tokyo, has known as the place with the most expensive living expenditure. You spend more money if only staying in this city. On the other hand, Tokyo still has an outer area where most tourists will experience drastic change. A place such as Mount Fuji preserves nature that makes the scenery looks stunning.
Traveling in japan also includes Nara Park and Kyoto. Both have a strong historical background that captures much attention. In Nara, you find the national park to explore and some old sites, including the castle. Kyoto has its charm that can bring the old atmosphere to experience japan hundreds of years ago. As usual, you start from the popular attractions in this city and expand the place with nature. Another destination is Osaka Castle in Osaka that you should put on top list to visit. From the exterior, you see the majestic building on the top of the hill. It still looks excellent, and visiting this place will make your backpacking becomes valuable.
Japan has many tourist attractions that mostly unknown to foreigners. Most people will go to the popular sites. On the other hand, every city, even a small village, has its own interesting spot. After castle and palace, you may put shrines and temples as the top choice. Tourists can find both easily in several cities.
Before visiting japan as a backpacker, you must understand the importance of preparation. This country has strict regulations, and tourists must obey them to avoid problems. The good thing about japan is safety, system, and support for tourism become at the top excellent. In fact, backpacking turns into the right choice in japan for most tourists. They can visit many interesting places and cities while experiencing the excitement.
10. Brazil
For backpackers, traveling to Brazil becomes their priority. This country has a vast area and many attractive destinations. You can enjoy a city such as Rio de Janeiro that represents Brazil in tourism. This city also has interesting places such as the national park, beach, and modern spot for art.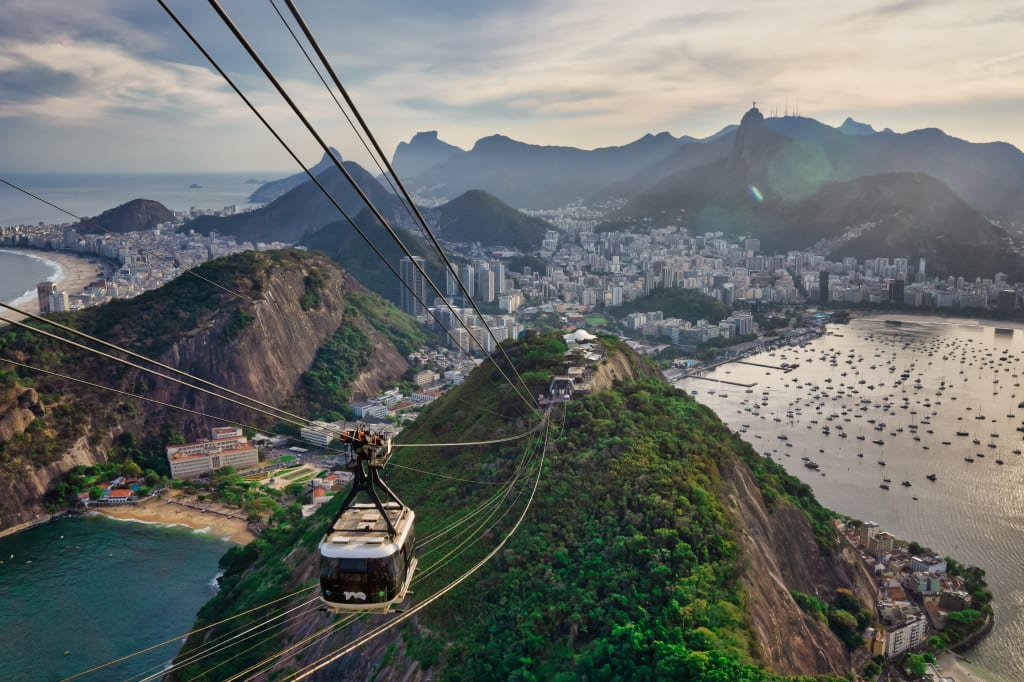 As one of the best backpacking destinations, Brazil also has a location called Ipanema. The main attraction is the beach with smooth sand and peaceful wave. In this place, you can enjoy the stunning scenery while doing several activities along the coast. For your information, Brazil still has more places with a similar atmosphere. As a backpacker, you can visit the one you like the most.
While in Brazil, you should experience the amazon forest. This place provides many things you cannot find in the regular forest. Several animals will appear that tourists may capture their moment directly. You do not need to worry about safety because the guard and guide will protect you. For your information, Brazil becomes the top destination for backpackers because the cost is less expensive as long as you pick the right accommodation.
Conclusions
From the list above, you know some countries that will be a good choice for backpacking. In general, anywhere seems no issue when traveling with the principle of a backpacker. This choice will make your trip less complicated and easy to move around without many obstacles. Of course, you still follow the regulation and keep safety as the top priority.
Backpackers mostly have trips, not just one destination. In fact, they take a long holiday and plan the journey earlier before starting. It does not mean they put too much effort into detail. On the contrary, the plan has flexibility that will accommodate the trip. During this trip, you may encounter something unexpected, which alters the initial plan. You already make a plan without a strict schedule, and this change still gives you more freedom. From the list of the best backpacking destinations, you understand that country has countless interesting places that are worth exploring. As a backpacker, you take time to enjoy and experience new things.