Educational Tourism In Pandemic Situations: Is It Possible?
Pandemic situations don't only change our minds. They also change the ways we live our lives. Even if vaccines have been available almost everywhere, most of us are getting more cautious in going out of our houses.
At the same time, learning and trying new things are essential for our lives. It doesn't matter how severe COVID-19 has impacted us. So, you may wonder, is it possible to have educational tourism this time?
In this article, we're going to look at the possibilities, as well as the future. In other words, we lead you to learn about the contributing factors. Yet, before we answer the question, do you know what educational tourism? What about the types of educational tourism?
Those are also the things we're going to cover in this article. In the end, you'll be able to decide if educational tourism is for you. In pandemic situations or not, the choices lie in you!
What Is An Educational Tourism?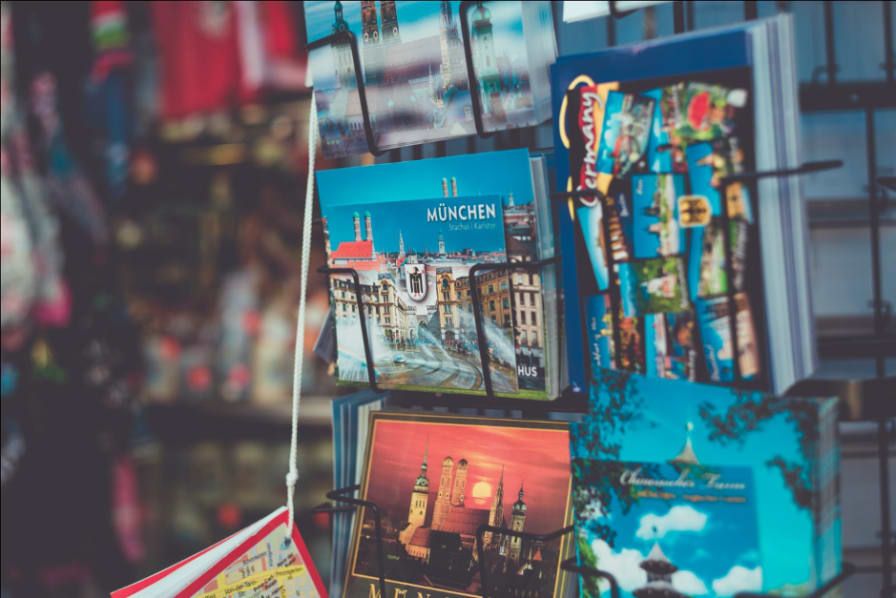 The picture above describes the definition of educational tourism. At least, it illustrates more shortly according to most people.
Indeed, most people think educational tourism is all about books. If not, this is a generalization of everything "educational". In other words, people often correlate "education" or "educational" with books.
People rarely consider the books they correlate with "education". Even simple traveling pamphlets can be the "books" for these purposes.
Some other people think these things always involve thicker books. Travel dictionaries and books that are full of traveling jargon are some examples. At some points, books that describe the histories of certain places are also included.
Books, manuals, and other written media are the best friends in every Edu-tourism journey. Even so, they are not necessarily present in the edu-tourism journeys.
You can also involve other things. This situation also applies if you go on traveling journeys to find artifacts in museums or science centers.
This creates another generalization. Most people also think these are all about museums and science centers. Perhaps, this is because these two places are the common ones in every Edu-tourisms.
Here, we're going to say that these are not only about the objects. Nor that they are all about the places. In other words, objects (such as books) and places are not the central focuses.
Instead, knowledge is the aim of these types of tourism. It's either gaining new knowledge or maintaining the existing ones. To achieve this aim, these tourism types emphasize observations in certain places.
Museums and science centers are two of the most popular places. Schools, universities, and other public and private institutions are also not uncommon.
Books aren't the only objects in the involved places. Sometimes, you can also examine artifacts, plaques, fossils, or even living beings. It all depends on where those things take place.
It also depends on the types of tourism you're going to. We're going to cover these in the next point.
The Types
No matter what the types are, the aim of educational tourism is the same. Educational tourism always aims to make visitors smarter. It's done either by adding new knowledge bases or improving the already-existing knowledge.
Also, these types of tourism are different from any kind of tourism. Tourisms, in general, tend to please the visitors' five senses. There are also places you won't visit in general tourisms.
Schools and universities are two examples of such places. The exception for such scenarios goes when you only pass them by.
The same also applies to museums and science centers. At some points, you can visit these places in general tourisms. Yet, you won't study the objects deeper than when you go on these types of tourism.
On the other hand, you get the opportunities to learn deeper. In other words, you get to observe, examine, and know the histories behind the objects. This applies even if you're not going to schools, universities, museums, or science centers.
Based on the types, these tourisms are divided into private and group tourisms. Either way, you should book your visits in advance if you want to go. A guide or a group of guides will accompany your journeys.
The private tourisms usually last up to 2 days. This is because private tourism can involve accommodations, food, and beverages. It's rare to find a group of guides to accompany private tourisms. You can book private tourism alone or with two other people.
Group tourisms tend to last around 8 hours to one full day. Around 10-20 people are going to these types of educational tourism. School tours are popular examples of group tourisms.
School buses are the most popular transportations for school tours. Yet, it's not impossible to rent cars for school tours. It's rare for students to go in one full day, even though it can happen. So, booking accommodations for school tours is a rare one.
Another popular example of group tourism is a one-day experience of university studies. Even so, some universities only give you around 2-3 hours. Unlike school tours, it's not rare to find a group of tour guides.
A group of tour guides in university tours are unlike any other tour guides. Other tour guides only tell you the histories of certain places and objects. A group of university tour guides introduces you to the university's systems as you go. They will also guide you to the places you should go as a student.
Art tourisms can be done in private or group settings. In some countries, private art tourisms are for only one person. In other countries, a group of around 10-15 visitors goes into art tourism.
These types of tourism involve places and objects that are "artsy". Local handicrafts and the manufacturers' places are the most popular ones. It's also usual to find visitors and guides in gift shops that sell art products.
Is It Possible To Have An Educational Tourism In Times Of Pandemic?
By now, you know the definitions of educational tourism. You also know the types of educational tourism that you can go to.
You also know that educational tourism is different from any other type of tourism. The differences don't only lie in the objects and places. Other tour elements, such as tour guides, also belong to the differences.
Differences are what make tourism industries beautiful. Private and group tourisms of any kind are no exceptions. However, the pandemic situations appear to change the word "beautiful". This also applies to these types of tourism.
Most people are reluctant to go on any of these tourism types. Some countries prevent even their citizens from going on any tourisms. Yet, some people register themselves for these types of tourism.
So, the question: Is it possible to go on these tours during a pandemic? While "yes" may be the answer, you should look at the contributing factors. Paying attention to these factors will let you have great tourism experiences during pandemic situations.
Factors That Affect An Educational Tourism In Pandemic Situations
The government's rules are the most important factor to consider. Many governments all over the world prevent tourists from entering areas outside their home countries. Some permit in extremely limited scopes.
For example, you can't go to educational tourism unless you have "special permissions". Passports are not enough to be the proof. Instead, some countries have COVID-19 tracking applications. They also have statement letters. For this, you should sign that you haven't been to a specific country.
In addition, they may also require tourists to have a health check-up. One check-up is a few days before you go to the places. The other ones are when you've arrived. If you're a tourist, you should go to the quarantine rooms.
You should also be prepared to fund yourself during the quarantines. For this, money is the major issue and also the factor that you should consider. Going to educational tourism is no exception.
There are circumstances where the government won't let you have even one session. Here, you don't have any choices except for not going there. You have two choices if you insist on going on these journeys.
The first choice, and the simpler one, is to change the country. Remember that many countries have implemented the educational concepts of tourism. From there, you can adjust your travel itineraries. Other preparations, such as money and notes, are also important.
There is also the second choice you can choose. You can visit the virtual tours of your selected country. Many websites these days provide virtual tours for people all around the world.
You don't have to do swab tests if you go on virtual tours. Some education agents use Zoom to connect you with the education representatives. This can be a great opportunity for you to go on virtual tours.
Virtual tours don't only happen on official websites or Zoom. Some public and private institutions gamify virtual tours. For example, you can create your 3D anime characters to go on RPG dungeon-like tours. The school's buildings, the neighbors, and more are designed in RPG ways.
Some countries' governments are more lenient with the tourism industries during the pandemic. Tourisms that involve educational purposes are no exception. Even so, you'll still need to apply health protocols.
Wearing masks all the time is the most important one. You should also keep your hands clean by washing them and/or using hand sanitizers. If you feel sick, you can take vitamins or supplements with you.
Stay hydrated during your tourism sessions is also important. You can bring some bottles of water with you. You should also make sure the water you drink fulfills the hygiene standards.
If possible, go on trips that don't involve too many people. If you decided on group tourisms, make sure the group members don't exceed 15 people.
Alternatively, you may want to check with the companies. Make sure that people fill in the transportations' capacities for not more than 50%. Also, avoid sitting close to other people. Even when you have arrived, be sure to maintain physical and social distances.
Vaccination is an important in-progress aspect in this pandemic situation. If you're a citizen, and you want to go, you should've been vaccinated. So, bring your vaccination certificates with you in case the authorities request them.
Many countries are now working on vaccination passports. In Europe, the vaccination passports are related to the Schengen visa. In the future, passports can be applied in the Edu-tourism sectors.
Talking about the future, there sure is a future for Edu-tourisms. Even if the pandemic isn't over yet, we're sure that the future is bright. So, you'll see our "why's" over the next point.
The Future Of Educational Tourism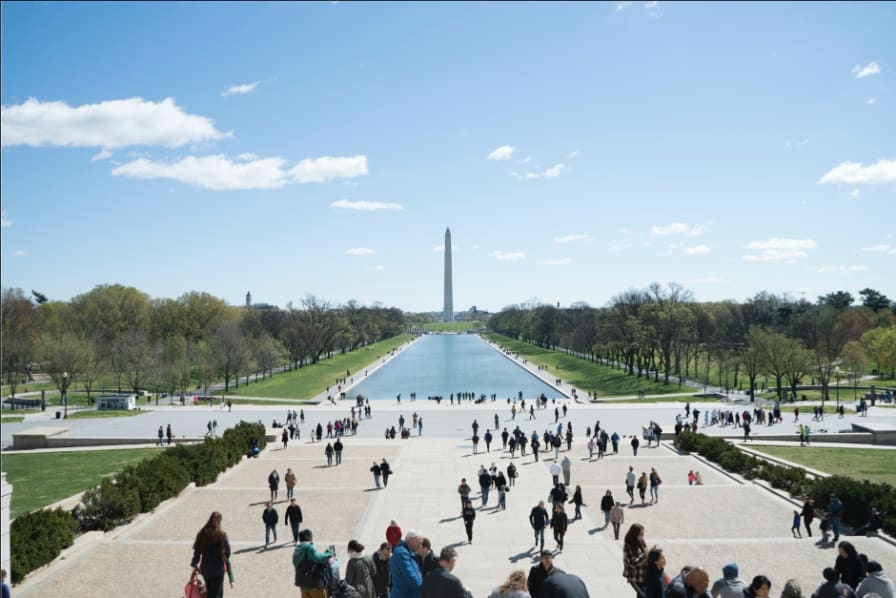 The Edu-tourism sector is one of the most versatile sectors. COVID-19 may have impacted nearly all other tourism industries. Yet, it is still highly possible for these tourism sectors to run smoothly.
Vaccination passports are the things you need now. You may even need them in the future. Now, there are three types of vaccination passports. They are the vaccination passports, the recovery certificates, and the test certificates.
The vaccination passports state what kinds of vaccines did you receive. So far, the ones for Schengen visa admit four types of vaccines. The recovery certificates are the certificates that state you've been free from COVID-19. The test certificates are for tourists who have tested negative in PCR or Antigen tests.
Until now, at least 80% of European countries have admitted the vaccination passports. We predict in the future; vaccination passports will be mandatory. This is not only for people who wish to go to Europe.
There are chances we got COVID-19 even when we've fully vaccinated. So, the pandemic situation isn't over yet. Having those being said, it's not impossible if other countries will admit vaccination passports.
It's also possible for vaccination passports to replace passports we know these days. At the very least, such policies will apply to people living on the same continents.
Even if you haven't got the vaccination passports, the future's still there for Edu-tourisms. Remember that these tourism sectors have virtual tour sessions. Virtual tours even have more portions compared to other types of tourism.
Now, we see lots of 360-degrees virtual education tours on the company's websites. In the past ten years, who could imagine such things would happen? Yet, that's what's happening now.
Google Earth may be the application we thought about in the past. Indeed, we might think that the 360-degrees landscapes are derived from Google Earth.
Thanks to the help of today's technologies that the same virtual tour experiences can happen. Not only on the company's websites but also as parts of the cameras, for example. There are even home appliances that can take pictures and play videos inside.
Today, we can enjoy virtual tour experiences anywhere. At some points, we can do these even by opening up our refrigerators or aircon.
That creates another prediction for us. At some points, it's also possible to go on tours by gamification methods.
We remembered we encountered warp portals in RPGs. These are the portals that connect from one area to another. We can find those portals attached on in-game doors or even on outdoor areas. If our characters enter that portal, our characters will move to the area we want.
Who knows, perhaps, sometimes in the future, that can happen?
First of all, vaccination passports can replace the passports we usually use. Once the pandemic ended, we'll probably turn once again to these passports. In the next few decades, warp portals will replace all of them.
If we're true, we can go on virtual tours everywhere we go. As long as there are warp portals, there's nothing to worry about. We can even teleport while we're shopping at a shopping mall.
Of course, documents and fees still apply. The portions of electronic documents will likely be greater. The fees won't likely change unless there are changes to people's lifestyles. If any fee components change, that will be on the measurements.
Regular and vaccination passports (will) have a one-time processing fee. The same also goes for visas. Warp portals, if they're realized, will charge us every time we access them. Yet, we consider warp portals will be the primary needs of mankind. So, the monthly charges will be on par with regular and vaccination passports.
Virtual Reality (VR) technology is another area where we think these tourisms can ace. Now, we can wear our masks and go to the Edu-tourism areas while using VR.
Some VR technologies even permit us to interact and communicate with people. We are "here", and the people are "there". Yet, the people in our destination areas will be able to hear our voices. They will also feel that we are "there", and so we are.
Goggle glasses are the most common forms of VR technology. In dancing machine platforms, VR technologies manifest in the machine's sensitivities.
Up until now, we can use google glasses in Edu-tourism journeys. We can either use them as a part of our transportation or our observational tools. It is also possible to use dancing machines while we're on tour. If, in the future, there are warp portals, we will no longer need those tools.
The more we pass through the years, the more we engage ourselves with technologies. It's not only the technologies that become more practical. The technologies are also getting more personalized. In other words, companies know better to serve individuals with technologies.
So, what's the impact on the Edu-tourism industries? Previously, we've seen that there are private and group tourism types. We've also seen that there are school and art tours on the types of tourism. 10-15 people in the same tour groups are also common, including in pandemic situations.
In the future, private tours will be more common than group tours. Pandemic situations are only the beginning. We see pandemic situations as things that help us get familiar with private tours.
So, we won't be surprised if there are decreases in the costs of private tours. After all, we think private tours will be the community's needs. As a result, private transportations and accommodations will be cheaper.
That being said, we're optimistic that the tourism industry will continue to flourish. The viruses may always mutate. In the future, it's also possible that we will encounter more severe viruses than COVID-19. Yet, the technologies are also evolving.
More advanced technologies may mean more exposure to technology risks. Yet, it also means our journeys will be more in tune with individuals' needs. The more "something" got in tune with our needs, the more likely we pursue it. The same also applies to these types of tourism.
Our journeys will be more interactive. Not only that, we have access to VR, Google Earth, or other "advanced" technologies. Who knows, sometimes, in the future, there are warp portals around us?
Now that we've looked at every possible angle, it's time for a decision. In other words, the last point in this article will be about the conclusion. So, is this tourism type for us (especially in times of pandemic)?
Conclusions
Is it possible to experience educational tourism in times of pandemics? Some countries may say "yes", especially when their governments permit Edu-tourisms. Yet, this can be the problem for some "no" countries.
Fortunately, even "no" countries can enjoy tourism in virtual settings. Virtual tours even have a bright future thanks to the available technologies. In the future, we also predict that virtual tours will be brought to reality.
The "yes" countries shouldn't forget to apply health protocols, including when people go on any tourism trips.
Right now, we need vaccination proofs to be able to go on a tourism journey. In the future, perhaps, there will be warp portals.
So, those are the all-about in this article that you should know. Don't forget to share this article with your loved ones. After all, we're here to learn new things, aren't we?